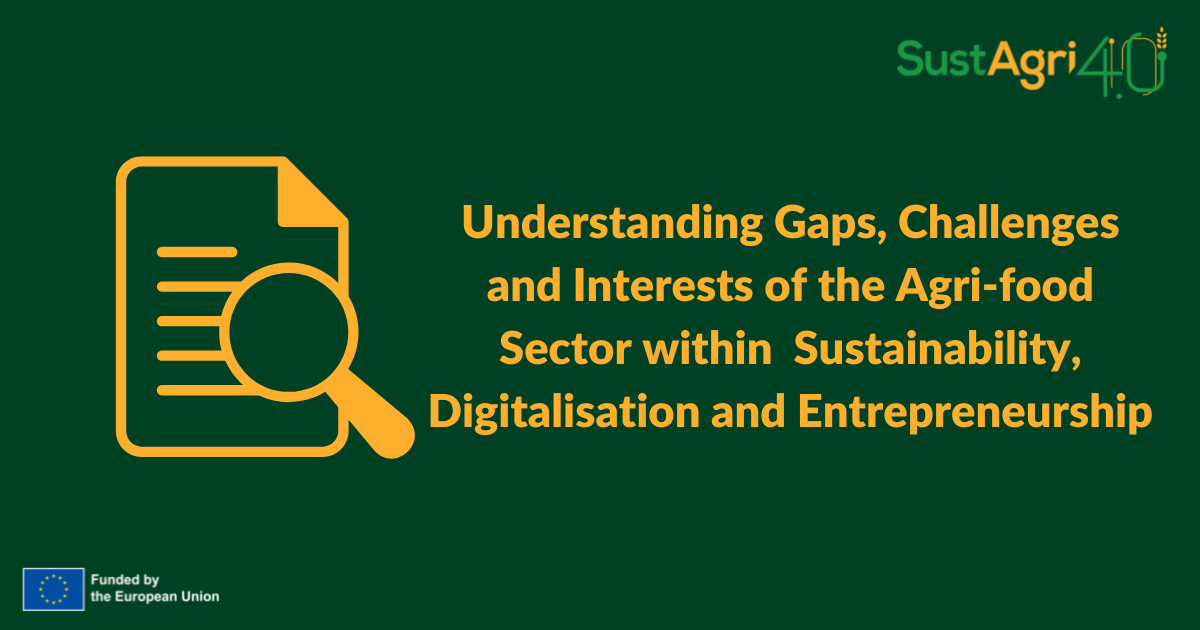 Agriculture has been a crucial sector in Europe for centuries, providing food and employment to millions of people. However, the industry is facing numerous challenges, including climate change, declining soil fertility, and increased competition. To overcome these challenges, farmers and agribusiness owners need to be equipped with the right skills and tools to remain competitive.
SUSTAGRI4.0 has proudly produced a report covering research on existing best practices within partner countries (Ireland, Italy, Spain and Greece) and evaluating the needs, barriers and interests through qualitative research to serve as the foundation for creating a flexible and free E-Course on sustainability, entrepreneurship and digitalisation in the agri-food sector.
Our small-scale and young farmers and agribusiness owners are keen to take up digital and marketing tools to gain a competitive edge and embrace the Agriculture 4.0 movement. Check out the report to learn more! Tight on time? Take a look at our infographics!
Executive Summarys

EXECUTIVE SUMMARY – Greek
EXECUTIVE SUMMARY – Italian
EXECUTIVE SUMMARY – Spanish