Focus Groups Mine Vaganti
September 2022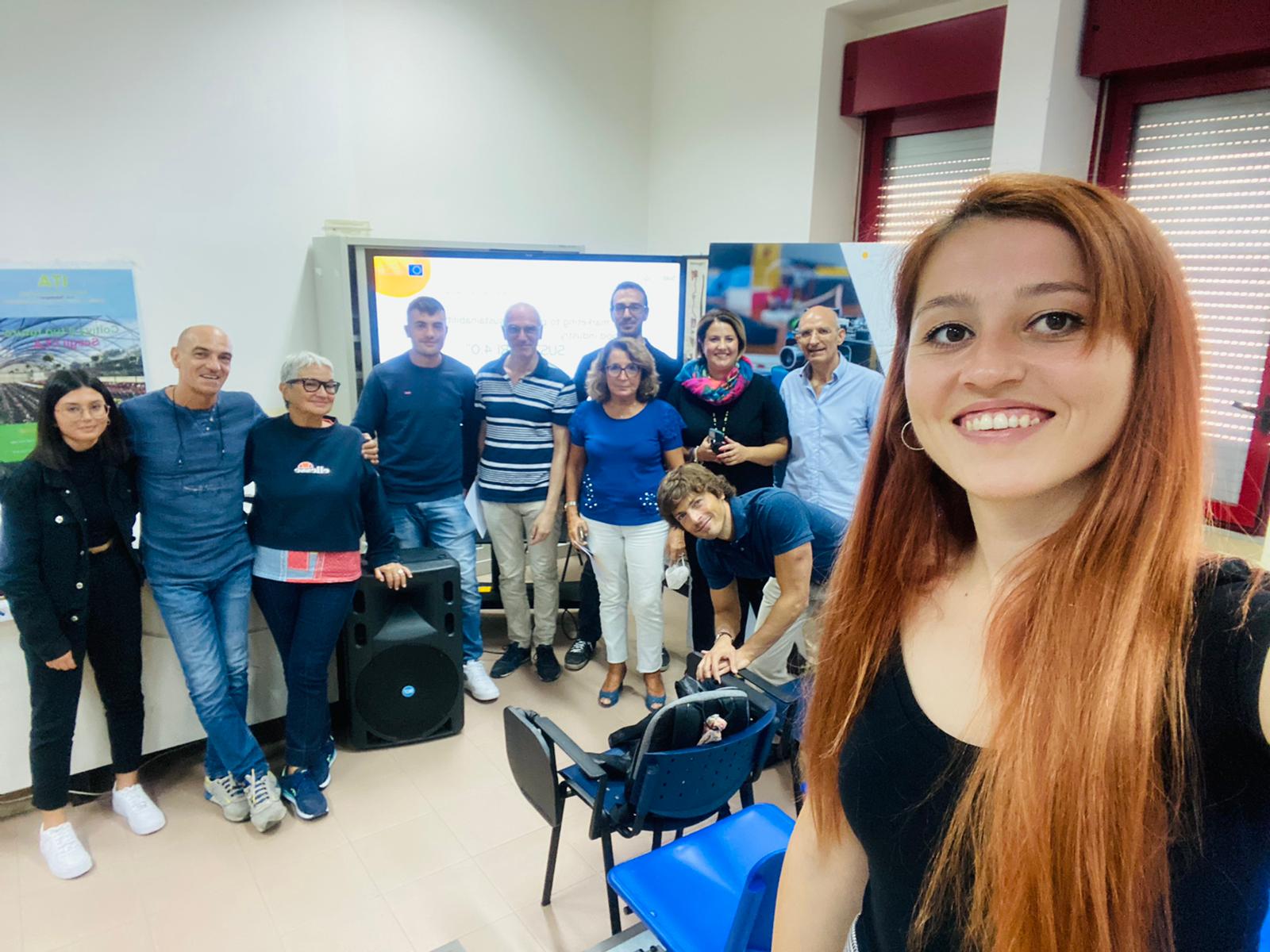 The focus group held by MVNGO professionals on Friday, 23rd September was held at the school "N.Pellegrini" of Sassari (Italy) with 8 participant among teachers and VET educators. The topics treated in the focus group were related to innovation, sustainability, digital communication, digitalisation of the primary sector, and how to teach these themes among students. On behalf of MVNGO there were Dt. Giannangelo Boccuzzi and Dt.ssa Melike Ozturk.
The research was based on a focus group targeted students of the VET institute "N.Pellegrini" of Sassari, which provides students aged 14 to 19 with professional skills required to work in the agricultural sector. The respondents were students of the institute itself. The school re-proposes the primary sector as a driving force for the economic investments of the territory, adapting its students to new technologies and new professional skills. The FG was formed by 6 teachers of the institute.
During the focus group emerged that "digitalization" was necessary an "innovation" of the supply chain. The immediately linked the topic of digitalization to a better economic performance (especially in the marketing field), a better management and also as a vehicle to fight climate change consequences through the capacity of foresee events. When asking about their specific competences in the topic, the teachers/educators answered:
At the question "how much are you skilled in digitalisation of your sector from 1 to 5", their answers were really different. The youngest or the more updated ones, answered with a 4, while the less updated with a 2-3. All of them guaranteed to be able to use digitalisation tools in their every-day life but things were more complicated when applying their competences in the sector. They argued that specific updating courses were needed but were very hard to undertake due to a lack of time and resources
About the specific tools to be learnt, and that they would like to teach to their students, they enlisted: automatize processes, social media management, robotics, creating statistic programs about weather condition changes, seals and CRMs.
According to the participants of the focus group, the main difficulties to digitalized the sector are economical and cultural. Economical because of the massive investments that are required to change the sector, bringing digitalization in it. Resources that local produces stuggle to reach and that regional and national governments cannot give to all. Cultural because of the lack of skills, knowledge and competences that a great part of local agricultural entrepreneurs have. Even if the admit that things are changing in the last years thanks to youth entrepreneurship in the sector, which is bringing innovation.